at Service4Service Blog in General
Is Your Vehicle Safe? Here's Our Vehicle Safety Checklist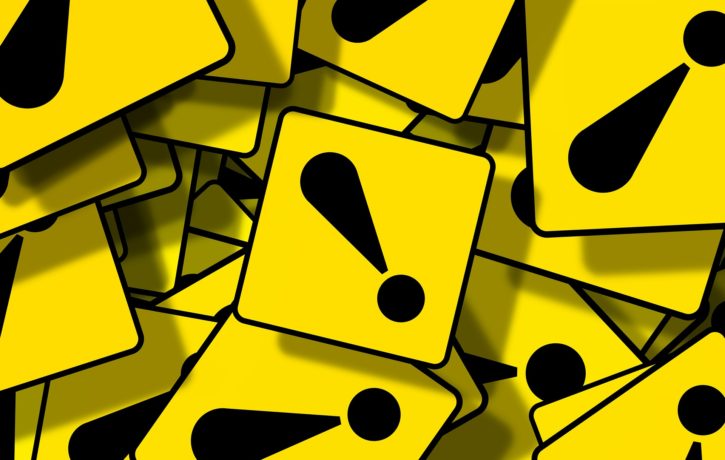 Driving safely goes far beyond just passing your test and adhering to the highway code. Checking your vehicle regularly can keep you, your car and other people on the road safe by ensuring that everything is in good working order and that a breakdown is unlikely.
From checking the lights, brakes and fuel levels, to more in-depth checks like tyre pressure, tyre tread and oil levels, we've put together a handy checklist to help you get started.
Every Time That You Drive
Every time you plan to drive your vehicle, particularly before longer journeys, you should be performing a few basic checks to make sure that you are safe to drive. This includes checking that the brakes work, that you have enough fuel and that the indicators, lights and seat belts all work. You should check:
The Windows and Windscreen – Are the windows and windscreen clean and free of cracks or chips? Is your view obstructed? Do the windows open and close properly?
Mirrors – Are your mirrors clean? Is your view unobstructed? Are they aligned properly?
Lights – Do all of the lights work (including your fog and hazard lights)? Are the lights unobstructed by dirt?
Brakes – Are the brakes in proper working order? Are the pedals slip-free?
Fuel Level – Do you have enough fuel for your journey, or enough to reach your nearest fuel station?
Indicators – Do the indicators work properly? Have you checked both front and back indicators?
Windscreen Wipers – Are the windscreen wipers working? Are they clean enough to wipe the windscreen efficiently? Does the windscreen wash work?
Seat Belts – Are all seat belts working and secure?
Fluid Leaks – Check under your vehicle for any fluid leaks before you drive anywhere.
Other Regular Checks:
The following are checks that you should be performing regularly to ensure that your vehicle is safe to drive and secure, but may not need to be checked every time you drive. These include:
Does the vehicle sit square without leaning to one side or the other?
Are the numberplates secure against the car and clean enough to be read?
How many miles have you driven? Is the car due for maintenance or service?
Are the locks in working order? Do all doors lock?
Check Your Handbook For:
Some cars will require more regular checks than others, and you can check your vehicle's handbook to find out the recommended advice for how often to check. Look out for:
Engine Oil – Is the engine oil within the minimum and maximum markings?
Water Level – Is the water level within the minimum and maximum markings?
Brake Fluid – Is the brake fluid within the minimum and maximum markings?
Battery – Do you have sufficient battery? Have you charged the car's battery recently? If you aren't using the car for a long period of time, have you started it up recently to prevent the battery from going flat?
Windscreen & Rear Window Washer – Is there enough cleaning fluid in the bottle(s)?
Tyres
Tyre tread – Do you have enough tyre tread? Cars, light vans and light trailers much have 1.6mm, while motorcycles, large vehicles and passenger-carrying vehicles much have 1mm.
Pressure – Is there enough pressure in your tyres? You can find the necessary pressure in your handbook, or sometimes on a sticker on the inside of the driver's door.
Be Prepared For A Breakdown
It's important that you and your vehicle are always prepared for a breakdown. Even when you conduct all of the checks above, a vehicle break down may still happen and it's best to be prepared. To prepare for a breakdown, you should:
Make sure your breakdown cover is up to date
Have a breakdown and recover number in your phone, or on a note within your vehicle to reduce stress
Keep the following in your car:
– A road map
– A warning triangle
– Some spare change for payphones in emergencies
– A blanket or warm jacket
– Water and Food, particularly when driving in rural areas
When it comes to your car, staying safe on the road is a must for any driver. Performing the proper checks, getting any problems repaired quickly and making sure that your car has had a full service can keep you and other drivers safe.
For more information or advice, feel free to get in touch with the experts at Service4Service on 0808 164 0418.
The following two tabs change content below.
Hayley
Hayley is a fully fledged pistonhead. She regularly writes about motoring across a variety of niches, including vehicle servicing, road safety and auto reviews. She specialises in
Mercedes-Benz
.