Warranty Claims Undertaken
0% Finance Available on Repairs
Safeguard Manufacturer's Warranty
Vehicle Collection Local to You
Local Car Servicing & Repairs Using Approved Parts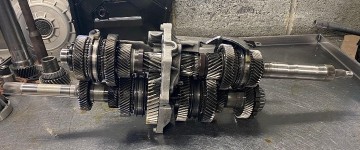 Our Car Servicing Benefits
What's Included?
Vehicle collection and delivery
Service book stamped or digital service book updated
Manufacturers warranty protected
FREE wash (full service only)
12-month warranty on all parts
Price includes parts & labour for service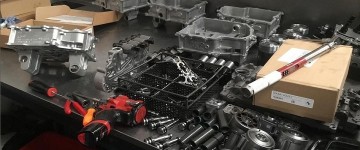 Our Car Repair Benefits
What's Included?
All major manufacturers & models
Vehicle recovery or collection
Full diagnostics & reprogramming
Manufacturers warranty protected
0% finance option available
12-month warranty on all parts
FREE Vehicle Recovery & Diagnostics
Subject to our terms & conditions.
Our professional staff will book your service or repair at one of our centres local to you, arranging for your vehicle to be collected from a location that suits you. If any additional or advised work is required, we'll always call you first. We will not undertake work without your authorisation.
There is a 12-month warranty on all parts and labour and your existing manufacturer's warranty is protected. Please click the button below to make an enquiry or call us on 0808 164 0418 to book a service or repair, local to you, with a specialist technician at Service4Service.
Spread the Cost with 0% Interest-Free Finance on Servicing & Repairs
At Service4Service we want to help ease the cost of your car service or any other unexpected vehicle repairs, by offering our customers the option to spread the cost of their repair bill over either four or ten months, interest-free with a choice of car repair payment plans.
4 months interest-free option
Car repair or servicing costs totalling over £350.
Spread the cost over 4 months interest-free.
You pay 25% of the total upon application.
The remaining 75% is spread over 3 equal monthly payments.
You must have a valid UK debit card to arrange the payment plan.
10 months interest-free option
Car repair or servicing costs totalling over £1000.
Spread the cost over 10 months interest-free.
Deposit between 10% - 50%.
Finance subject to acceptance.
You must have a valid UK debit card to arrange the payment plan.
Our Features & Benefits
Our service centres use specialist computer diagnostic equipment to carry out a full health check of your vehicle
Our technicians fit Original Equipment Manufacturer (OEM) & manufacturer warranty-approved parts only
We will collect & deliver your vehicle either from home or at work at a time that suits you
Your vehicle will receive a high-quality service that fully protects your manufacturer's warranty
Your vehicle will be washed at no extra charge when you book a full service
How to Book a Service or Repair
Booking a service or a repair for your vehicle is a fast, hassle-free process.
Simply use our online booking form at the top of the page where you can easily follow our 4 step booking process.
Alternatively, you can call us on 0808 164 0418 and one of our friendly sales team will be able to help with your service or repair booking.
Recent Customer Reviews
I had my car serviced a few weeks ago with service 4 service and despite booking last minute they managed to squeeze me in. Great service, special thanks to Aaron for handling everything with ease and keeping me posted 👍🏼
I had my automatic gearbox rebuilt by these guys and I experienced the best and most reliable friendly service I've had in 36 years. Absolutely wonderful, I'm sticking with service 4 service henceforth. All round 100℅ good service, keep it up guys!
This garage is OUTSTANDING!!! I've had no end of trouble with the garage I bought my car from(not this one) the gearbox went on it (powershift kuga)and the other garage(a leading Ford dealership)was at fault through lying to me about previous problems with the gearbox. Service4service identified the problem and to this day is still helping me to get it sorted. They've allowed my vehicle to stay with them(still there) whilst also talking to my finance company on my behalf. The lengths they will go for their customers has blown my mind, Jon who has been dealing with it all the way deserves a medal. I WOULD HIGHLY RECOMMEND THIS COMPANY ABOVE ALL ELSE.
The gear box in my Nissan Juke automatic CVT stopped working. It was costly to fix (£3,340.00).

But to be honest the service was incredible. They fixed my car in a faster time period than I expect and the pick up delivery service they offer is great.
Excellent costumer service, very professional. Well done
Mechatronic issues resolved with my Golf. Received a call to make sure everything was good which was nice 👍🏼
One very happy customer great people to deal with kept me informed all the and finished a great job early will definitely be taking my pride and joy there for what ever needs doing.
Great Service from start to finish
The young gentleman that collected and returned my car was polite and helpful. I was kept updated and the work was excellent. I have had my wind screen wipers replace 3 times previously and they have never been fitted so well. Lovely and smooth and quiet.

At a previous service elsewhere washer fluid was not topped up as you did – a little thing but it is the little things that make the difference. And the car is running well.

Many thanks for your 5 star service
I've got nothing but praise for the customer service dept of service 4 service, they went above and beyond in helping me resolve a few issues I had with my car, I would like to add a special shout out to Valentino Hasani for all his help and understanding.
Simply Lovely. Fantastic service from Chris and his team. Updated my online service history and collected/dropped off my car the same day. Cannot recommend enough. Thanks.
Vehicle collected at agreed time and returned with all work completed. Payment not taken until works completed. Very happy with both the quality and cost of the works undertaken