Warranty Claims Undertaken
0% Finance Available on Repairs
Safeguard Manufacturer's Warranty
Vehicle Collection Local to You
Hybrid Transmission Repairs
Guaranteed protection on your manufacturer's warranty
MHEV & PHEV Hybrid Transmissions
Hybrid gearbox repairs & replacements
Full diagnostics and reprogramming
Vehicle recovery or collection
0% finance option for costs over £350
12-month warranty on all parts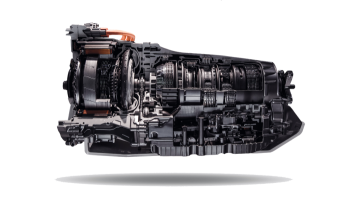 Local Gearbox Repairs & Replacements for Hybrid Transmissions
Hybrid transmissions typically combine both electric and conventional internal combustion engine propulsion systems and are now being used more and more by OEMs to help meet the latest fuel economy and CO2 emissions targets. As the market becomes more diverse, all major vehicle manufacturers are likely to increase the production of hybrid transmissions in the future.
Hybrid transmission repair involves the maintenance and restoration of the complex transmission system found in hybrid vehicles, which combine an internal combustion engine with an electric motor. The transmission in a hybrid vehicle manages the power flow between the engine, electric motor, and wheels, ensuring optimal efficiency and performance. A faulty hybrid transmission can drastically impact the performance of your vehicle, as it plays a vital part in its operation. If you ignore the warnings, your hybrid transmission can often become expensive to repair further down the road. Therefore it is of great importance that it is kept in optimum condition in order to maintain your vehicle's performance.
Repairing a hybrid transmission typically involves diagnosing and fixing issues related to the electric components, electronic controls, clutches, gears, and other mechanical elements. Our highly-trained technicians possess specialised knowledge and training due to the unique design and integration of electric and mechanical components within hybrid transmissions and can confidently diagnose any issues with your hybrid gearbox, with the help of the latest specialist computer diagnostic equipment. Common problems in hybrid transmissions may include issues with the electric motor, power-split device, planetary gears, or even software glitches affecting performance. Diagnosing these issues requires specialised diagnostic tools and expertise to ensure an accurate assessment and effective repair. Repairs can range from specific components to replacing parts or the entire transmission system if necessary. Proper maintenance and timely repairs are crucial to extending the lifespan of a hybrid transmission and maintaining the overall efficiency and eco-friendliness of the hybrid vehicle.
At Service4Service we provide high-quality hybrid gearbox and transmission repairs and replacements, including HEV, MHEV and PHEV using a range of CVT, EVT, dual-clutch (DCT), step shift, and manual transmissions. We only use OEM or manufacturer warranty-approved parts to ensure that our customers' vehicles remain in top condition. our gearbox technicians provide exceptional mechanical services, for expert hybrid transmission repairs and replacements.
✔ Warranty Claims Undertaken ✔ 0% Finance Options Available
✔ Free Recovery & Diagnostics ✔ 12-Month Guarantee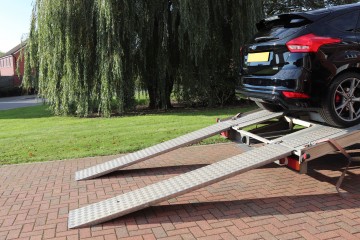 Free Vehicle Recovery & Diagnostics
Subject to our terms & conditions.
Our professional staff will book your service or repair at one of our centres local to you, arranging for your vehicle to be collected from a location that suits you. If any additional or advised work is required, we'll always call you first. We will not undertake work without your authorisation. There is a 12-month warranty on all parts and labour and your existing manufacturer's warranty is protected.
Please click the button below to make an enquiry or call us on 0808 164 0418 to book a repair, local to you, with a specialist technician at Service4Service.
How Our Car Repairs Work
Complete our repair enquiry form and await a call, or call us to speak to one of our specialist advisors on 0808 164 0418.
We'll try to estimate the issue with your vehicle, based upon the information you provide, along with approximate repair costs. Before inspecting the vehicle, all we can do estimate the faults and costs.
We will arrange for your vehicle to be recovered into one of our specialist repairs centres in order to give a full diagnosis of the problem and exact costs.
Should you proceed with major repairs* then the costs incurred for both the diagnostic checks and the vehicle recovery will be reduced to £0! We don't charge more than repair costs when our customers go ahead with major works with us!
Diagnostic reports are usually available on the next working day, we don't want to leave people wondering.
We work will all the major warranty companies and will process the claim on your behalf to save you additional stress at difficult times.
We will let you know if there is likely to be any delays to the estimated repair times.
When repairs are complete and final payments are made or finance agreements are in place, we will attempt to return your vehicle by the end of the following working day.
You will have an invoice detailing the work completed, including our warranty of 12 months or 12000 miles.
Hybrid Transmission Repair FAQs
Understanding your vehicle's maintenance needs, and addressing issues promptly are key to maintaining your car's performance and reliability. If you have specific questions about your vehicle or a repair issue, don't hesitate to call Service4Service on 0808 164 0418 for guidance.
What kind of transmission does a hybrid vehicle use?
The most common is a hybrid transmission that blends both electric and fuel power sources. That transmission can be an automatic, a manual, a continuously variable transmission (CVT), an electromagnetic continuously variable transmission (EVT), a step shift transmission, or a dual-clutch transmission (DCT).
How much will my hybrid transmission repairs cost?
The cost of your hybrid transmission repairs will be calculated according to the cause of the problem, the damage that needs repairing, and any parts or labour required to complete the repair. We will always provide you with a quote before starting any work so that you can approve the costs first.
What are common issues with hybrid transmissions?
Common issues include problems with the electric motor, power-split device, planetary gears, clutches, and electronic control units. Software glitches can also affect the transmission's performance.
How can I tell if my hybrid transmission needs repair?
Signs that your hybrid transmission may need repairing include unusual noises, difficulty shifting gears, delayed engagement, reduced fuel efficiency, warning lights on the dashboard, and a decrease in overall performance.
Can I drive my hybrid with a malfunctioning transmission?
Continuing to drive with a malfunctioning transmission is not advisable, as it can cause further damage and potentially lead to more costly repairs. If you suspect an issue with your hybrid transmission, it's best to have it inspected and repaired promptly.
Are there ways to prevent hybrid transmission issues?
Regular maintenance, including checking transmission fluid levels and quality, following the manufacturer's recommended service intervals, and avoiding aggressive driving, can help prevent or mitigate potential hybrid transmission issues.
Can hybrid transmission issues cause a loss of power?
Yes, hybrid transmission issues can lead to unexpected stalling or loss of power. Problems with gear engagement, clutch slippage, or electrical malfunctions within the transmission can result in the vehicle not functioning as expected, leading to a loss of power or stalling.
Can I use a regular transmission fluid in a hybrid transmission?
Hybrid transmissions often require a specific type of transmission fluid recommended by the vehicle manufacturer. Using the correct hybrid-specific transmission fluid is important to ensure proper lubrication, cooling, and performance of the transmission.
Is it possible to rebuild a hybrid transmission?
Yes, it's possible to rebuild a hybrid transmission. Rebuilding involves disassembling the transmission, inspecting each component, replacing damaged or worn parts, and then reassembling it to factory specifications. The skilled technicians at Service4Service can perform this procedure to extend the transmission's life.
Can reprogramming resolve some hybrid transmission problems?
Yes, software updates or reprogramming can sometimes resolve certain hybrid transmission issues. Manufacturers release updates to address performance or efficiency concerns, and these updates can be applied by dealerships or qualified technicians to improve the operation of the transmission.
How long will my hybrid transmission repairs take?
The time it will take to repair your hybrid transmission will differ from case to case and can even change throughout the repair process as we work on your vehicle. We will give you an estimated timescale before starting work and will remain in touch with you so you aren't left out of the loop. Repair times can vary according to the parts needed and the labour required.
Will my warranty still be intact after a hybrid transmission repair?
If your hybrid vehicle has been experiencing transmission issues and is still within its warranty period, we are able to provide you with transmission repairs using manufacturer warranty-approved and OEM parts. If you are unsure of the conditions of your warranty or whether our repairs will fall under those conditions, get in touch with our team for more information.
Spread the Cost with 0% Interest-Free Finance on Servicing & Repairs
At Service4Service we want to help ease the cost of your car service or any other unexpected vehicle repairs, by offering our customers the option to spread the cost of their repair bill over either four or ten months, interest-free with a choice of car repair payment plans.
4 months interest-free option
Car repair or servicing costs totalling over £350.
Spread the cost over 4 months interest-free.
You pay 25% of the total upon application.
The remaining 75% is spread over 3 equal monthly payments.
A valid UK debit card is required to arrange the payment plan.
10 months interest-free option
Car repair or servicing costs totalling over £1000.
Spread the cost over 10 months interest-free.
Deposit between 10% - 50%.
Finance subject to acceptance.
Credit and affordability checks carried out.
Hybrid Transmissions We Repair
BMW X6 Active Hybrid Transmission
BMW ActiveHybrid 7 Transmission
BMW ActiveHybrid 5 Transmission
BMW ActiveHybrid 3 Transmission
BMW i3 REx Hybrid Transmission
BMW i8 Hybrid Transmission
BMW 225xe Hybrid Transmission
BMW X5 xDrive 40e Hybrid Transmission
BMW 330e Hybrid Transmission
BMW 740e Hybrid Transmission
Range Rover P400e Hybrid Transmission
Land Rover Plug-in Electric Hybrid Transmission
Volkswagen Touareg Hybrid Transmission
Volkswagen Jetta Hybrid Transmission
Volkswagen Golf GTE Hybrid Transmission
Volkswagen Passat GTE Hybrid Transmission
Mercedes-Benz E 300 Bluetec Hybrid Transmission
Mercedes-Benz E 400 Hybrid Transmission
Ford Fusion Hybrid Transmission
Volvo XC90 T8 SUV Hybrid Transmission
Lexus RX 400h Hybrid Transmission
Lexus GS 450h Hybrid Transmission
Lexus LS600hL Hybrid Transmission
Lexus RX 450h Hybrid Transmission
Lexus HS 250h Hybrid Transmission
Lexus CT 200h Hybrid Transmission
Lexus ES 300h Hybrid Transmission
Lexus LC 500h Hybrid Transmission
Fiat Multipla Hybrid Power Transmission
Fiat Panda Hybrid Transmission
Fiat 500 Hybrid Transmission
Mini Countryman PHEV Hybrid Transmission
Nissan Almera Tino Hybrid Transmission
Nissan Altima Hybrid Transmission
Nissan Altima HEV Hybrid Transmission
Kia Niro Hybrid Transmission
Mercedes-Benz C350e Hybrid Transmission
Mercedes-Benz GLC 350e Hybrid Transmission
Ford C-MAX Hybrid Transmission
Volvo S90 T8 Hybrid Transmission
Honda Insight Hybrid Transmission
Honda Civic Hybrid Transmission
Honda Accord Hybrid Transmission
Honda CR-Z Hybrid Transmission
Honda Jazz Hybrid Transmission
Honda Acura ILX Hybrid Transmission
Honda NSX Hybrid Transmission
Honda Clarity Plug-in Hybrid Transmission
Toyota Prius Hybrid Transmission
Toyota Highlander Hybrid Transmission
Toyota Camry Hybrid Transmission
Toyota Auris Hybrid Transmission
Toyota Yaris Hybrid Transmission
Toyota RAV4 Hybrid Transmission
Toyota Corolla Hybrid Transmission
Kia Optima PHEV Hybrid Transmission
Mercedes-Benz GLE 550e Hybrid Transmission
Mercedes-Benz S500e Hybrid Transmission
Volvo V60 Plug-in Hybrid Transmission
Volvo XC60 T8 Hybrid Transmission