Warranty Claims Undertaken
0% Finance Available on Repairs
Free Recovery &
Diagnostics (terms apply)
12 Month Guarantee Across All Vehicles
Dual-Clutch Transmission Repairs
Guaranteed protection on your manufacturer's warranty
Range of Manufacturer DCT Gearboxes
Gearbox repairs & replacements
Full diagnostics and reprogramming
Vehicle recovery or collection
0% finance option for costs over £350
12-month warranty on all parts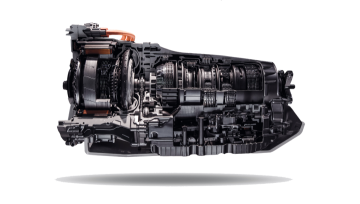 Local DCT Gearbox Repairs & Replacements for Dual-Clutch Transmissions
Dual Clutch Transmission (DCT) gearboxes are growing in popularity, and we can see why. DCTs are known for their lightning-fast gear changes, often completing shifts in milliseconds. This quick shifting enhances acceleration and overall driving performance. Shifts are also typically smoother than those in traditional automatic transmissions. They pack a powerful punch, using two clutch systems to offer rapid gear shifts while out on the road, resulting in faster acceleration, a more reliable gear shift and a more efficient driving experience.
Using an automatic driving style but all the benefits of a manual-style gearbox, they provide a balance between the convenience of automatic transmissions and the performance characteristics of manual transmissions, making them a popular choice in a wide range of vehicles. The two-clutch style creates a performance unrivalled by your usual gearbox. With one clutch dedicated to the even gears and the other dedicated to the odd, one can select the next gear while the other is active, and repeat with every gear change, creating a seamless and rapid shift. Many DCT-equipped vehicles also offer a manual mode, allowing the driver to manually select gears using paddle shifters or a gear lever. This provides a more engaging driving experience for those who enjoy controlling gear changes.
However, DCT gearboxes are complex systems and that means that repair and maintenance require an experienced hand. DCTs require regular maintenance, including fluid changes, to ensure proper operation. Maintenance intervals can vary by manufacturer, so it's essential to follow the recommended service schedule. Our team here at Service4Service is fully trained and experienced in dual-clutch gearbox repairs, servicing, replacement and reconditioning, using only manufacturer warranty-approved parts for your extra peace of mind. We can repair and replace wet and dry clutch systems, offer a full gearbox oil service and more with full authorisation and training to conduct a repair. With full transparency from our technicians from start to finish, your DCT gearbox repair will be conducted quickly, efficiently and with the utmost care while you remain informed every step of the way. We'll provide you with a quote before starting any work and update you on any changing time scales, while our team work hard to get your vehicle back on the road as soon as possible.
✔ Warranty Claims Undertaken ✔ 0% Finance Options Available
✔ Free Recovery & Diagnostics ✔ 12-Month Guarantee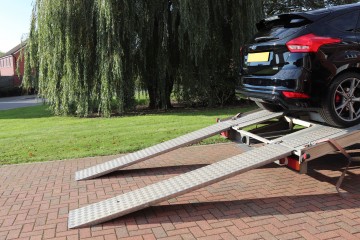 Free Vehicle Recovery & Diagnostics
Subject to our terms & conditions.
Our professional staff will book your service or repair at one of our centres local to you, arranging for your vehicle to be collected from a location that suits you. If any additional or advised work is required, we'll always call you first. We will not undertake work without your authorisation. There is a 12-month warranty on all parts and labour and your existing manufacturer's warranty is protected.
Please click the button below to make an enquiry or call us on 0808 164 0418 to book a repair, local to you, with a specialist technician at Service4Service.
How Our Car Repairs Work
Complete our repair enquiry form and await a call, or call us to speak to one of our specialist advisors on 0808 164 0418.
We'll try to estimate the issue with your vehicle, based upon the information you provide, along with approximate repair costs. Before inspecting the vehicle, all we can do estimate the faults and costs.
We will arrange for your vehicle to be recovered into one of our specialist repairs centres in order to give a full diagnosis of the problem and exact costs.
Should you proceed with major repairs* then the costs incurred for both the diagnostic checks and the vehicle recovery will be reduced to £0! We don't charge more than repair costs when our customers go ahead with major works with us!
Diagnostic reports are usually available on the next working day, we don't want to leave people wondering.
We work will all the major warranty companies and will process the claim on your behalf to save you additional stress at difficult times.
We will let you know if there is likely to be any delays to the estimated repair times.
When repairs are complete and final payments are made or finance agreements are in place, we will attempt to return your vehicle by the end of the following working day.
You will have an invoice detailing the work completed, including our warranty of 12 months or 12000 miles.
Dual-Clutch Transmission Repair FAQs
Understanding your vehicle's maintenance needs, and addressing issues promptly are key to maintaining your car's performance and reliability. If you have specific questions about your vehicle or a repair issue, don't hesitate to call Service4Service on 0808 164 0418 for guidance.
What are the common signs of DCT gearbox problems?
Common signs of Dula-Clutch Transmission gearbox issues include jerky or rough shifting, delayed gear engagement, unusual noises during gear changes, warning lights on the dashboard, and slipping gears.
Can I drive my vehicle with a malfunctioning DCT gearbox?
It's generally not advisable to drive a vehicle with a malfunctioning DCT gearbox. Continuing to drive with unresolved issues can lead to further damage and potentially more expensive repairs. It's best to have the problem diagnosed and repaired promptly.
What are the common causes of DCT gearbox problems?
Common causes of DCT gearbox issues include wear and tear of clutch components, damaged or malfunctioning sensors, electronic control unit (ECU) problems, low or contaminated transmission fluid, and manufacturing defects.
Is preventive maintenance important for DCT gearboxes?
Yes, preventive maintenance is crucial for extending the lifespan of a DCT gearbox and preventing problems. Regular servicing, including fluid changes and inspections, can help identify and address potential issues before they become major problems.
How much will my DCT gearbox repairs cost?
The overall cost of your DCT gearbox repair will depend on the nature of the issue, any parts needed and the overall labour costs. Following diagnostics, we will provide you with a full quote of costs so you can approve the work before we get started, ensuring you stay in the loop from the very start.
My DCT gearbox is lurching, will it need repairing?
If your vehicle is lurching when your DCT gearbox is switching between gears, this could be a sign that there is something wrong with the system. Our team are experts in DCT gearboxes and can conduct full diagnostics to find the source of the issue and conduct the right repair accordingly.
What are the signs something is wrong with my DCT gearbox?
DCT gearboxes offer a unique drive experience, but they still face issues from time to time. A few common signs something is wrong with your DCT gearbox include jerky operation, shuddering, contaminated oil and issues with the park/neutral options. If you are finding that your DCT is acting strangely, you should book your vehicle in for diagnostics and repair with your team so we can get to the root of the problem as soon as possible.
How long do DCT gearbox repairs take?
The total duration of Dual-Clutch Transmission gearbox repairs can vary depending on the specific issue and the availability of replacement parts. A small repair could take a matter of days, while a full replacement could take longer. We will be transparent with you from the start, giving you an estimated time for completion as well as any updates along the way if the situation changes.
What type of DCT repairs can you carry out?
Our team here at Service4Service are well-trained and experienced in DCT repairs, meaning that we can tackle a huge number of issues. From minor repairs and adjustments to the replacement of belts, the clutch itself, the full system and more, our team are able to help. We also conduct reconditioning following these repairs to ensure your vehicle gets back on the road in top condition.
What parts do you use for DCT repairs?
When conducting any DCT gearbox repairs, we understand how important it is to ensure that not only is the repair a top quality, but that all of the parts we use are in-line with manufacturer guidelines. For this reason, we use Manufacturer warranty-approved parts for all of our car repairs including DCT gearbox repairs, so you can rest assured that your vehicle is getting the best fit for it's systems.
How do I know if my DCT gearbox needs repair or replacement?
Whether your DCT gearbox needs repair or replacement depends on the severity of the issue. Minor issues may be resolved with repairs, such as replacing worn clutch components or repairing solenoids. However, extensive damage or repeated issues may require a complete gearbox replacement.
How often should I service my Dual-Clutch Transmission?
The recommended service intervals for Dual-Clucth Transmission gearboxes vary by manufacturer and model. It's crucial to consult your vehicle's owner's manual for specific maintenance guidelines. In general, DCTs may require more frequent servicing than traditional automatic transmissions.
Spread the Cost with 0% Interest-Free Finance on Servicing & Repairs
At Service4Service we want to help ease the cost of your car service or any other unexpected vehicle repairs, by offering our customers the option to spread the cost of their repair bill over either four or ten months, interest-free with a choice of car repair payment plans.
4 months interest-free option
Car repair or servicing costs totalling over £350.
Spread the cost over 4 months interest-free.
You pay 25% of the total upon application.
The remaining 75% is spread over 3 equal monthly payments.
A valid UK debit card is required to arrange the payment plan.
10 months interest-free option
Car repair or servicing costs totalling over £1000.
Spread the cost over 10 months interest-free.
Deposit between 10% - 50%.
Finance subject to acceptance.
Credit and affordability checks carried out.