Warranty Claims Undertaken
Free Recovery &
Diagnostics (terms apply)
0% Finance Available on Repairs
12 Month Guarantee Across All Vehicles
Browse the Latest Work from Our Specialist Repair Centres
Browse our gallery of some of the latest gearbox, transmission and engine repairs and replacements, from experienced technicians at our specialist repair centres local to you. Our technicians provide exceptional services for all makes and models.
Gearbox & Engine Repairs
Liverpool
Guaranteed protection on your manufacturer's warranty
Engine repairs & reprogramming
Manual gearboxes & automatic gearboxes
Head gaskets & timing belts
Exhausts & diesel particulate filters
Turbochargers & injectors
Fault diagnostic analysis
Liverpool Gearbox Repair & Engine Repair - OEM or Warranty-Approved Parts
At Service4Service we provide high-quality car repairs and diagnostics in Liverpool. All work will be undertaken at a garage in Liverpool, where we are able to identify any electrical or mechanical issues that your car could be suffering from with the aid of the very latest computer diagnostics technology. This enables us to get to the route of your problem and to fix your car as quickly and conveniently as possible.
✔ Free Recovery & Diagnostics ✔ 0% Finance Options Available ✔ Warranty Claims Undertaken ✔ 12-Month Guarantee
The Benefits of Our Car Repairs
What's included in our vehicle repairs?
All major manufacturers & models
Vehicle recovery or collection
Full diagnostics & reprogramming
Manufacturers warranty protected
0% Finance option
Diagnostics from only £30
Gearboxes & transmissions
Engines & turbochargers
Diesel particulate filters (DPFs)
Clutches & components
Vehicle bodywork repair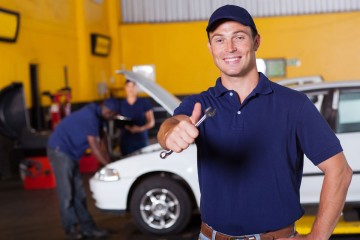 Looking for a Hassle-Free Car Repair in
Liverpool?
If you're looking for a hassle-free car repair in Liverpool, you'll find that our technicians are happy and willing to repair almost any problem that your car might have. We only ever replace parts with OEM or manufacturer's warranty-approved parts and we offer a 12-month warranty on any work that we do.
Book a Diagnostic Check
All Major Manufacturers and Models. Warranty Claims Undertaken.
A faulty gearbox or engine can drastically impact the performance of your vehicle, as they both play vital parts in its mechanical operation. So it is of great importance that your car is kept in optimum condition.
Our highly trained technicians can confidently diagnose any issues with your vehicle, with the help of the latest specialist computer diagnostic equipment, providing high-quality engine repairs in Liverpool and gearbox repairs in Liverpool using OEM or manufacturer warranty-approved parts.
How Our Car Repairs Work
Complete our repair enquiry form and await a call, or call us to speak to one of our specialist advisors on 0808 164 0418.
We'll try to estimate the issue with your vehicle, based upon the information you provide, along with approximate repair costs. Before inspecting the vehicle, all we can do estimate the faults and costs.
We will arrange for your vehicle to be recovered into one of our specialist repairs centres in order to give a full diagnosis of the problem and exact costs.
Should you proceed with major repairs* then the costs incurred for both the diagnostic checks and the vehicle recovery will be reduced to £0! We don't charge more than repair costs when our customers go ahead with major works with us!
Diagnostic reports are usually available on the next working day, we don't want to leave people wondering.
We work will all the major warranty companies and will process the claim on your behalf to save you additional stress at difficult times.
We will let you know if there is likely to be any delays to the estimated repair times.
When repairs are complete and final payments are made or finance agreements are in place, we will attempt to return your vehicle by the end of the following working day.
You will have an invoice detailing the work completed, including our warranty of 12 months or 12000 miles.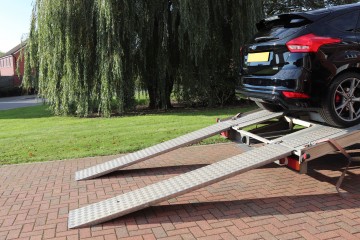 Free Vehicle Recovery & Diagnostics
Subject to our terms & conditions.
Our professional staff will book your service or repair at one of our centres local to you, arranging for your vehicle to be collected from a location that suits you. If any additional or advised work is required, we'll always call you first. We will not undertake work without your authorisation. There is a 12-month warranty on all parts and labour and your existing manufacturer's warranty is protected.
Please click the button below to make an enquiry or call us on 0808 164 0418 to book a repair, local to you, with a specialist technician at Service4Service.
Liverpool Car Repairs FAQs
What repairs do you offer in Liverpool?
The technicians and mechanics at our network in garages in Liverpool have a whole host of expertise, offering a vast range of repair options for vehicles all across the city and beyond. We can repair gearboxes, engines, turbo systems, clutches, bodywork and DPFs among many other parts, ensuring that we only utilise warranty-approved parts for your peace of mind.
I've had an accident in Liverpool, what can I do?
Been in an accident? We can help. As part of our services, we offer recovery of your vehicle from anywhere in Liverpool and across the UK, as well as a full diagnostic of any damage or problems that have occurred as a result of the accident. We will provide you with a diagnosis and a cost, usually within a day, and can conduct repairs for you using manufacturer-approved parts.
My engine is making a strange noise, what should I do?
If your engine is making an unusual noise, whether that's a ticking, excessive rumbling, whining or something else, it could be a sign that something isn't right. We offer full diagnostics to source the problem and, following approval of the work and cost, we will undertake any repairs using manufacturer-approved parts.
Will my manufacturer cover the cost of my repairs?
Every manufacturer differs when it comes to warranties, so it's always best to check with your manufacturer if you're unsure. Any vehicle outside of its warranty will need to be paid for by the customer, though some manufacturers may offer to pay some of the cost if the warranty has only just run out, but this is not guaranteed.
Spread the Cost with 0% Interest-Free Finance on Servicing & Repairs
At Service4Service we want to help ease the cost of your car service or any other unexpected vehicle repairs, by offering our customers the option to spread the cost of their repair bill over either four or ten months, interest-free with a choice of car repair payment plans.
4 months interest-free option
Car repair or servicing costs totalling over £350.
Spread the cost over 4 months interest-free.
You pay 25% of the total upon application.
The remaining 75% is spread over 3 equal monthly payments.
You must have a valid UK debit card to arrange the payment plan.
10 months interest-free option
Car repair or servicing costs totalling over £1000.
Spread the cost over 10 months interest-free.
Deposit between 10% - 50%.
Finance subject to acceptance.
You must have a valid UK debit card to arrange the payment plan.