at Service4Service Blog in Nissan
Nissan's Reinvented Black Cabs for London Have Been Unveiled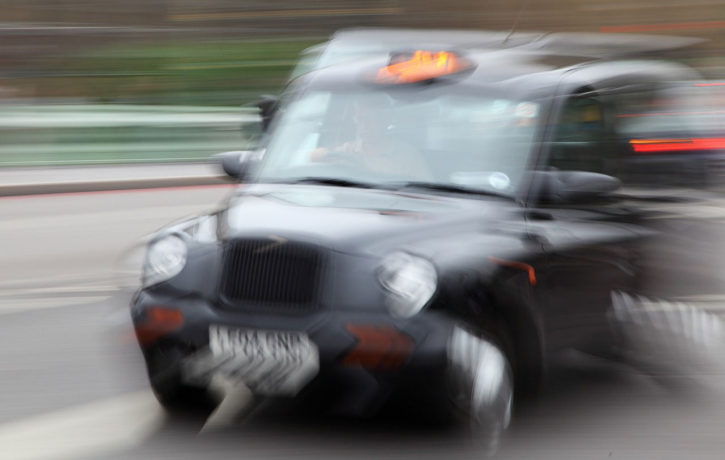 On Monday Nissan unveiled the future for the black cab, the Nissan NV200 London taxi. Its based on the already existing multi-purpose Nissan NV200 Vanette, with some obvious adaptations and aesthetic upgrades to convert the vehicle from its generic design into a fully functioning London black taxi, including a remodelled grille and new look front bumper.
Working alongside the Mayor of London Boris Johnson, Nissan have reduced carbon emissions with a new 1.6 litre petrol-engine rather than the standard diesel-engined black cabs currently being used across the capital, thus allowing the Japanese manufacturer to compete with the current market by offering significantly reduced Co2 outputs. There's even an electric version in the pipeline which will undergo trials across the capital soon.
The taxi was not just designed to be more environmentally friendly though, its also more efficient than current black cabs, offering more space for passengers inside the cabin, particularly those with mobility problems. The passenger seat has been removed from the taxi to create space for luggage and the vanette comfortably seats five adults in the same way as the current London Hackney Carriages do, three on a bench and two on rear-facing fold-down seats.
The most outstanding feature of the new design has to be the sliding passenger doors. The way that the doors open and close on a slide runner without swinging outwards, leaves more room for passing pedestrians and other motorists. Other features include a usb charging point for passengers convenience and the ability to achieve a 25 foot turning circle, ensuring that the new release adheres to the Transport for London guidelines which govern all of the London Hackney carriages.
The Nissan NV200 London taxi should be on our streets by the end of the year.
The following two tabs change content below.
Hayley
Hayley is a fully fledged pistonhead. She regularly writes about motoring across a variety of niches, including vehicle servicing, road safety and auto reviews. She specialises in
Mercedes-Benz
.