Local & Affordable Land Rover Service & Repairs - 0% Finance Available
Independent UK car servicing specialists, Service4Service, take pride in offering affordable Land Rover car servicing & repairs, local to you.
The Land Rover brand we know today, was launched in 1978 when they started producing the more 'on road' stylish vehicles. The company boasted, in 1992, that 70% of all the vehicles they had built were still in use, which is why it deserves a service of equal standard to keep its maintenance optimal.
Why Use Service4Service?
At Service4Service we provide a quality car service for your Land Rover, maintaining its optimal performance, safety and comfort, at a much lower price than found with any of the main dealers locally in your area.
We can update your Land Rover digital service record
All Land Rovers built after 1st July 2013 have a digital service history available to access online so that you can easily identify when your next service is due. The Land Rover digital service record allows you to easily access proof of past services, should work be required under warranty.
Your Land Rover's service history will be updated each time that you use Service4Service for Land Rover servicing or maintenance so that you no longer require a logbook.
We only use Approved Land Rover parts
We guarantee that your Land Rover will be serviced by manufacturer trained technicians using only approved parts so that your car continues to perform the way the engineers who built it intended. All of our Land Rover services comply with EU block exemption laws so your manufacturer warranty is completely protected when your car is serviced in one of our specialist Land Rover service centres, which means you can benefit from big savings on your service compared to main dealer prices.
For most people, car servicing is a necessity rather than a luxury and it's something that just needs to be done once a year or as the odometer clicks around. Unfortunately, it always seems like the expense comes at the wrong time of year, but of course it's essential to keep your Land Rover's service history in good order.
To make things easy as possible for you, and to ensure your Land Rover service doesn't impact upon your day, we offer a collection and delivery service. Either leave your car at home or at work and we'll collect it, before dropping it back to you when the work is complete.
Alternatively you can call us on 0808 164 0418 and one of our friendly sales team will be able to help with your enquiry or booking.
Read more
Manufacturers Warranty will be fully protected using genuine parts
LOOKING FOR A HASSLE-FREE Land Rover REPAIR?
You'll find our technicians are happy and willing to repair almost any problem your Land Rover might have, from a damaged clutch to a difficult gearbox. We only ever replace parts with manufacturer's approved parts.
Land Rover Gearbox Repairs & Replacements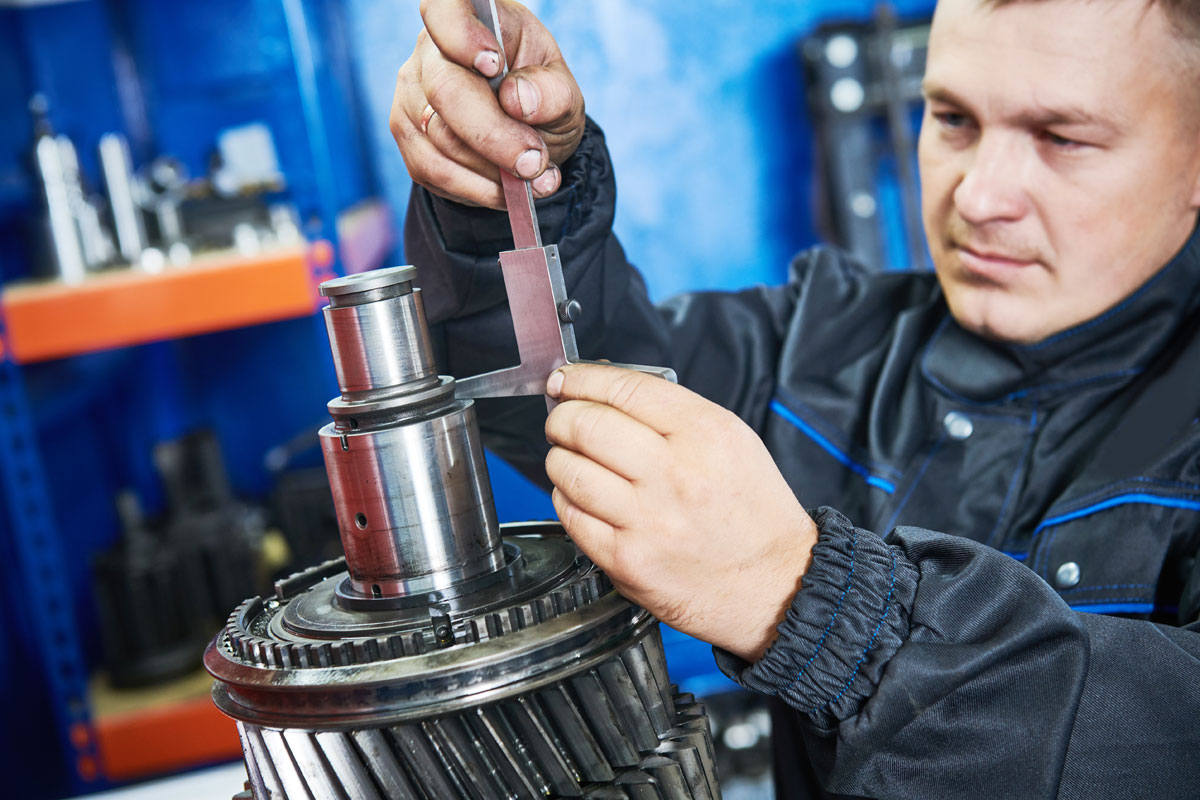 Common issues that you may experience with a Land Rover gearbox include:
Not selecting gear
Dropping out of gear
Gearbox not responding in 'Drive'
Noisy gearbox i.e. whining / crunching
Land Rover transmission faults
Service4Service offer a high-quality gearbox repair service with both manual and automatic gearbox repairs available. Our technicians can confidently diagnose any issues with your Land Rover gearbox and advise you on the best course of repair for your vehicle.
How Land Rover Gearbox Repairs Work
Complete our repair enquiry form and await a call, or call us to speak to our specialist gearbox advisors on 0808 164 0418.
We'll try to estimate the issue with your vehicle, based upon the information you provide, along with approximate repair costs. Before inspecting the vehicle, all we can do estimate the faults and costs.
We will arrange for your vehicle to be recovered into one of our specialist repairs centres in order to give a full diagnosis of the problem and exact costs.
Diagnostic reports are usually available on the next working day, we don't want to leave people wondering.
Should you proceed with the repairs then the costs incurred for both the diagnostic checks and the vehicle recovery will be reduced to £0! We don't charge more than repair costs when our customers go ahead with repairs!
We work will all the major warranty companies and will process the claim on your behalf to save you additional stress at difficult times.
We will let you know if there is likely to be any delays to the estimated repair times.
When repairs are complete and final payments are made or finance agreements are in place, we will attempt to return your vehicle by the end of the following working day.
You will have an invoice detailing the work completed, including our warranty of 12 months or 12000 miles.
Land Rover Brake Repairs
Brakes are responsible for your safety so it is important to ensure that Land Rover brakes are regularly checked by a fully qualified mechanic. Be mindful of signs that your Land Rover brakes need attention, this includes a pulsating or vibrating brake pedal or a longer than usual braking distance.
In order to drive with peace of mind, you have to feel you can rely on your braking system. If you drive a Land Rover, you can rest assured that we'll keep your car and it's brakes running perfectly, all while protecting your manufacturer's warranty. We only fit OEM or genuine Land Rover parts.
Land Rover Clutch Repairs
Your Land Rover clutch is a key component for your car to work efficiently. When you change gears whilst driving, your clutch is simultaneously working to ensure your car reacts and performs based on the gear you select. Clutch failure results in the car failing to drive and here at Service4Service we want to help keep your car on the road, using our specialist knowledge.
Clutches do not have a recommended replacement mileage, so should be inspected regularly. With our approved, quality clutches fitted by our qualified technicians, you can't go wrong!
---
Land Rover Turbo Repairs
Nearly all Land Rover turbocharger faults are the result of a handful of causes usually involving the turbo pump or turbo injector. Commonly found in diesel engines, an increasing amount of petrol-fuelled engines are also being built with turbochargers.
As turbochargers are now so popular Service4Service offers a dedicated Land Rover turbocharger repair service.
Land Rover Exhaust Repairs
Exhausts are a major part that controls the level of emissions that come from your Land Rover. For the engine to run smoothly and producing the correct levels of emissions, keeping your exhaust in good working order is so important and we are able to help you with this.
It's key to use only OEM or genuine Land Rover parts and we will always provide the quality service you should expect when looking after your car.
Spread the Cost of Land Rover Servicing & Repairs with 0% Finance
4 months interest-free option
Car repair or servicing costs totalling over £200.
Spread the cost over 4 months interest-free.
You pay 25% of the bill when work is completed.
The remaining 75% is spread over 3 equal monthly payments.
You must have a valid UK debit card to arrange the payment plan.
12 months interest-free option
Car repair or servicing costs totalling over £200.
Spread the cost over 12 months interest-free.
You pay 10% of the bill when work is completed.
The remaining 90% is spread over 11 equal monthly payments.
You must have a valid UK debit card to arrange the payment plan.
Features and Benefits of our Land Rover Service
As your local independent car servicing experts we ensure that all our technicians adhere to the Service4Service standards meaning:
Our service centers use specialist computer diagnostic equipment to carry out a full health check of your Land Rover
Our technicians fit Original Equipment Manufacturer (OEM) & Land Rover approved parts only
We will collect & deliver your Land Rover either from home or at work at a time that suits you
Your Land Rover will receive a high quality service that fully protects your manufacturers warranty
Your car will be washed at no extra charge, when you book a full Land Rover service
How to Book A SERVICE or repair
Booking a car service or a repair for your Land Rover is a fast, hassle-free process. Simply use our online booking form at the top of the page where you can easily follow our 4 step booking process.
Alternatively you can call us on 0808 164 0418 and one of our friendly sales team will be able to help with your service booking.