at Service4Service Blog in General
Cheap and Free Used Car History Checks to Try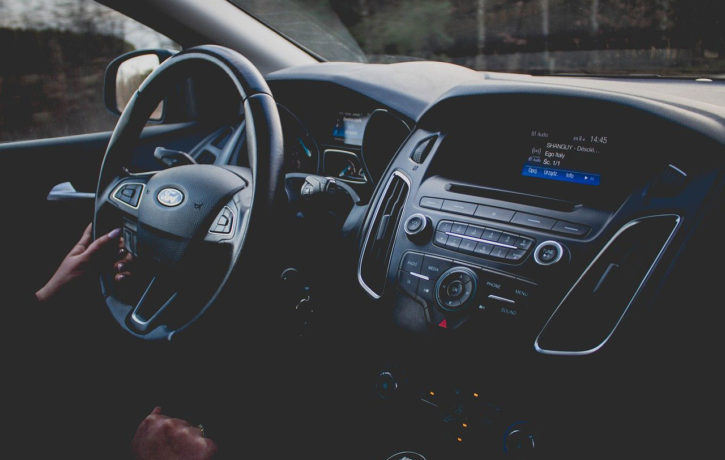 Buying a used car can take a long time before you find the right one. That means browsing endlessly through online marketplaces, classified ads, and forums but finding the type of car you want is only the first step.
Before you even contemplating on visiting a used car seller for a viewing, you should first of all carry out some background checks on the vehicle you fancy. After all, there's no benefit in traveling miles from home to view a car that turns out to be stolen.
I recently bought myself a used car which is how I came to learn of the low-cost, and in some cases free, resources that are available for anyone to use. In this article I'm going to share them all so car buyers can make all the necessary checks to avoid being conned into buying a rip off motor.
Free MOT Checker from VOSA
One important item of paperwork to look at when you view any car is the MOT test certificate. This mandatory piece of paper tells you whether or not the car complies with the government's requirements that every car on the road must adhere to.
MOT certificates also show if and why a car has failed its MOT test in addition to the other advisories that the MOT garage has identified that might require a repair the following year. This gives you a good idea as to whether or not the seller has looked after the vehicle as you can question them on the repairs and look closer at these parts when viewing the vehicle.
The problem, however, is that the previous owner might only have kept the most recent MOT certificate or even worse forged previous ones if you are unlucky to find such a seller. Fortunately there is a free way to validate a used car's MOT history.
Thanks to the Vehicle & Operator Services Agency (VOSA), the governing body that request annual MOT checks from car owners, you can check the details of previous MOT certificates from the most recent one back to 2005. All you need is the car's registration plate number and an MOT test number from any certificates dated from 2005 onwards.
Before visiting the seller, talk to them over the phone and request the license plate number and the test number from the most recent MOT certificate to carry out this check for free.
Total Car Check – A Cheap Way to Check Everything Else
There are loads of companies that provide vehicle history checks to uncover every little bit of information about any car with a GB license plate number, including whether it is imported, stolen, has outstanding finance against it, and plenty more.
The problem is these services often cost a lot of money, e.g. Auto Trader charge £19.99 for a single report. Total Car Check on the other hand was founded with the sole purpose of providing this service at a much lower cost.
For just £1.99 you can carry out a full background check of the used car you intend to buy. Their report is only available to view for a period of 24 hours but you shouldn't really need much longer than that to find out what you need to know.
Happy Car Hunting
The resources provided were the two main tools I used when delving into the history of multiple used cars before I eventually found the one I currently drive.
I was especially careful to check for any advisories raised in the MOT history and questioned the seller on them, which he was more than happy to produce receipts for to prove that repairs were done on those particular parts.
It is also worth asking the seller to provide you with the service history as a well-maintained car that has been serviced regularly will be far more desirable than one that has never been serviced in all of its lifetime (unless if its a relatively new car with near to no mileage). You will also be able to see any other advisories that may not have been fixed prior to your interest in the car – a good way to uncover any potential inconvenient surprises.
We hope you will use these tools in your hunt for a used car as they could save you money in the long run from unexpected repairs and potentially hidden pasts.
The following two tabs change content below.
Randal
Randal Whitmore is an enthusiastic motoring writer at Service 4 Service and a great fan of Formula 1 motorsport with McLaren-Mercedes being his favourite team. He hopes to own a
BMW
3 Series one day although his old faithful '93 Micra is still rolling on.